Kelley Jones
President & COO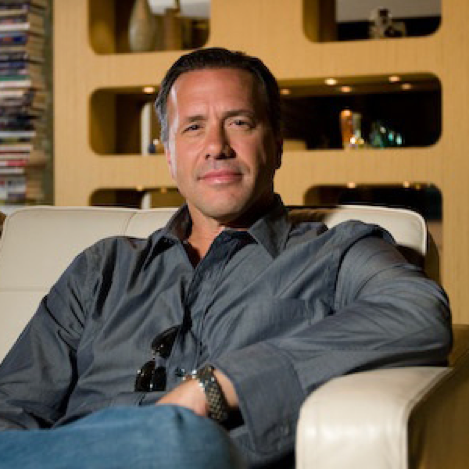 Kelley Jones is the founding partner of Hospitality Alliance and principal of Kelley Jones Hospitality with offices in New York City, Dallas and Las Vegas. Kelley is the host of Vegas Restaurant Rehab featured on the Food Network. His ventures include the Hotel Melby and The Landing Rooftop in Melbourne Fl, Belmond El Encanto in Santa Barbara, Hotel Cormorant in La Jolla CA, and the Avenue Hotel in Bellevue WA, Violette's Vegan Organic Cafe in Las Vegas, Nevada. Kelley and his Hospitality Alliance partners are creating, curating and operating Food Halls in Dallas, Las Vegas and Napa. Jones launched Gaku Ramen, loosely translated in Japanese to "educated noodle", in Burlington Vermont and Boulder Colorado with a planned expansion into college towns across North America
Jones instructs the culture and leadership training for all managers and team members for the Madison Square Garden Company at their venues including LA Forum, Chicago Theater, Beacon Theater, MSG and Radio City Music Hall. He trains teams at Newark Airport for OTG Management and Tom Bradley International Terminal at LAX for Westfield.
Previously, Jones opened Hops & Harvest with James Beard award winning partner Bradley Ogden, an American farm to table comfort food concept. He also partnered with Top Chef Angelo Sosa on Poppy Den an Asian gastro-pup and retained Sosa as his culinary consultant at The Malibu Inn on Malibu Beach, California. He partnered with Iron Chef Geoffrey Zakarian at Tudor House and HIGHBAR at The dream Hotel on Miami's South Beach and opened Todd English Pub as managing partner in Las Vegas. He created Suite & Tender at the Se Hotel in San Diego and Eden on Miami's South Beach, both with Michelin 2 Star Chef Christopher Lee.
Jones has been on the opening executive teams of some of the country's leading hotel brands including The Monaco Washington DC, Hudson New York, Clift San Francisco, Argonaut San Francisco, and Mandalay Bay Resort & Casino Las Vegas. Jones has managed the operating teams of eight of the top 100 highest grossing restaurants in the country and has led the opening teams of five of the top 100 highest grossing restaurants in the United States. Jones held senior executive level positions with three of the top 75 multi-concept restaurant operators in the country (#'s 3,7 and 15) as ranked by Restaurant & Institutions Magazine.
Because of his expertise in the hospitality industry, Jones is often tapped to share his views and insight at conferences around the country including National Restaurant Association Show, Nightclub & Bar Show, Hospitality Design Boutique Expo, ALSD Conference, RD&E Conference, G2E Summit, the Independent Lodging Congress and Hospitality Innovation Planet in Madrid, Spain. Jones has spoken at prestigious institutions including Temple University School of Hospitality and Tourism, Culinary Institute of America, Florida International University and UNLV. He has been interviewed and quoted in industry magazines such as Nations Restaurant News, Restaurant & Institutions, Market Watch, Cheers, Restaurant Business, Food and Beverage Underground, Food Arts, Hospitality Design, Tasting Panel and Wine Enthusiast. Jones' hospitality background is extensive and includes the following enterprises:
Light Group (2007-2008) – Jones was President of the Light Group, one of the nation's leading nightlife, restaurant and lifestyle development organizations, based in Las Vegas. The Light Group's diverse portfolio of concepts includes cutting-edge nightclubs, restaurants and ultra lounges.
Starr Restaurant Organization (2005-2007) – Jones was the Vice President of Restaurant Operations for Starr Restaurant Organization (SRO), a multi-concept fine dining Restaurant Company with 16 restaurants operating in Philadelphia, New York and Atlantic City, N.J. Jones oversaw the day-to-day operations of a diverse portfolio of food-focused restaurant concepts including some of the industries most recognized brands. Among them are Buddakan, Striped Bass, Morimoto (with the original Iron Chef), Continental, Alma de Cuba, Barclay Prime, Pod, El Vez and numerous others. Additionally, he was responsible for new restaurant development, marketing, public relations and special events sales.
Kimpton Hotels & Restaurant Group (2003-2005) – Jones was Vice President of Restaurant Operations for Kimpton, a collection of stylish, independent lifestyle hotels coupled with fine chef-driven restaurants. In this role, Jones oversaw the day-to-day operations of 39 multi-unit concept fine dining restaurants in locations including San Francisco; New York; Washington; Seattle; Portland, Ore.; Salt Lake City; Denver; New Orleans; Aspen, Colo.; San Diego; Vancouver, British Columbia; Miami, and Boston. Additionally, he coordinated restaurant marketing and public relations efforts, as well as oversaw restaurant development for new projects.
China Grill Management (1998-2003)– Jones served as the Director of Development and Operations for China Grill Management (CGM), New York. In this capacity, Jones led the development and opening teams on numerous restaurant and club concepts including China Grill, rumjungle, Red Square, Asia de Cuba, Spoon, Tuscan Steak and Blue Door in cities across the globe including New York, London, Mexico City, San Francisco, Las Vegas, Los Angeles, Miami and Chicago. CGM was the F&B and Restaurant operator at all of Ian Schrager's Hotels prior to it becoming Morgans Hotel Group.
Career Steps: Formerly, Jones was the Corporate Director of Food and Beverage for Pussers, LTD Tortola, British Virgin Islands (1991-1998); General Manager/Executive Chef, Pussers Landing, St. John U.S. Virgin Island (1990-1991); and Executive Chef, Brett's Restaurants, Greenwich, Conn. (1989-1990).
Kelley Jones is the Chief Development Officer of Hope For The City a non-profit of over 2700 Volunteers that sprang into action on March 18th 2020 to organize and execute pop up food pantries around the Las Vegas Valley to feed those affected by the Covid 19 pandemic which to date has fed 12 million pounds of food to over a million individuals. Jones is a founding member of the Epicurean Charitable Foundation in Las Vegas and continues to serve on the board and previously on the executive committee as Vice President and Chairman. He also served on the board of the Nevada Blind Children's Foundation as secretary.