Denise Simmons
Vice President, Recruitment & HR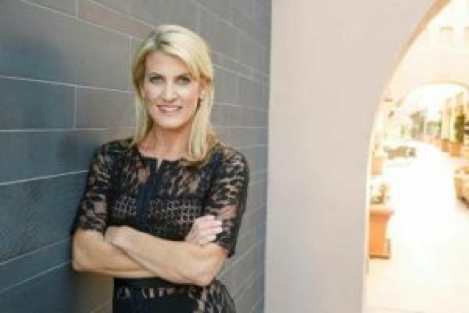 Denise began her hospitality career at the Stanford Court Hotel in San Francisco where she spent several years learning all the basics of the hotel industry. She worked with sales, reservations, and operations.  Denise spent two years exclusively handling the business travel market at the Stanford Court Hotel where she negotiated contracts for the business travel market. After Stanford Court, Kimpton Hotel Group,the leader in the boutique hotel market, recruited Denise to open and establish the west coast national sales office. Denise handled both corporate travel, as well as meetings and was instrumental in educating the market on the boutique hotel concept and brand. Denise's tenure at Kimpton included overseeing the brand growth from a collection of 15 hotels to one of the most recognized boutique brands in the market.
A California native, Denise decided it was time to take on another challenge and head to New York City. Destination Hotels and Resorts recruited Denise and she spent six years selling a collection of high-end hotels, resorts, and conference centers to the northeast market. As Director of National Sales , she sold to various market segments and identified the best hotels to fit the needs of the specific clientele she was serving. Denise expanded the brand awareness of Destination Hotels and Resorts to the northeast market and coordinated sales missions, trade shows, and customer events throughout the northeast.
In September 2009, Denise joined the team of Wynn and Encore, Las Vegas as part of the Regional Sales force. She established this newly created sales office in New York City to increase exposure and serve as the Ambassador for Wynn Las Vegas by involvement in major industry events and constant networking to increase exposure of the brand. She spearheaded a team of 4 sales managers and facilitated leads of all sizes to achieve and exceed sales goals. Her concentration was focused on the financial and insurance, incentive and pharmaceutical markets. Her achievements resulted in over $5 million in new lead generation for Wynn and Encore Hotels. From Wynn and Encore, Denise was recruited to join one of the top most prestigious International brands, Taj Hotels and Resorts. She managed, built relationships and expanded the brand of  these luxurious hotels and resorts to the Northeast  clientele.
In 2013 Denise opened her own firm, DMS Hospitality, where she had utilized her industry relationships to become one of the top hospitality recruiters in the country. She has successfully placed candidates with some of the most iconic hotels and restaurants in the country. She prides herself in building long lasting relationships with her clients and candidates and maintains a highly qualified database of all levels of hospitality executives. She currently resides in San Diego with her Husband and three boys.